Battery holder
Version 2.0 | Last update: 16. 06. 2020
Assembly
You will also need:
1. Two M3 threaded rods 105 mm long
2. Two M3 threaded rods 100 mm long
3. Battery contact plates + and - 6 pairs
4. At least 3 square M3 nuts - IMPORTANT! 
Polarity and how cells are situated
Amethyst AUV has two battery packs of 3x 3.7V cells each, giving 2x 11.1 Volts together. More precisely final pack giving 11.1V and 2x value of overal Ams of the each pack. Cells are conected in series and two pack are then connected together as paraller.
Batteries used are 6x 3.7V 26650 Li-Ion cells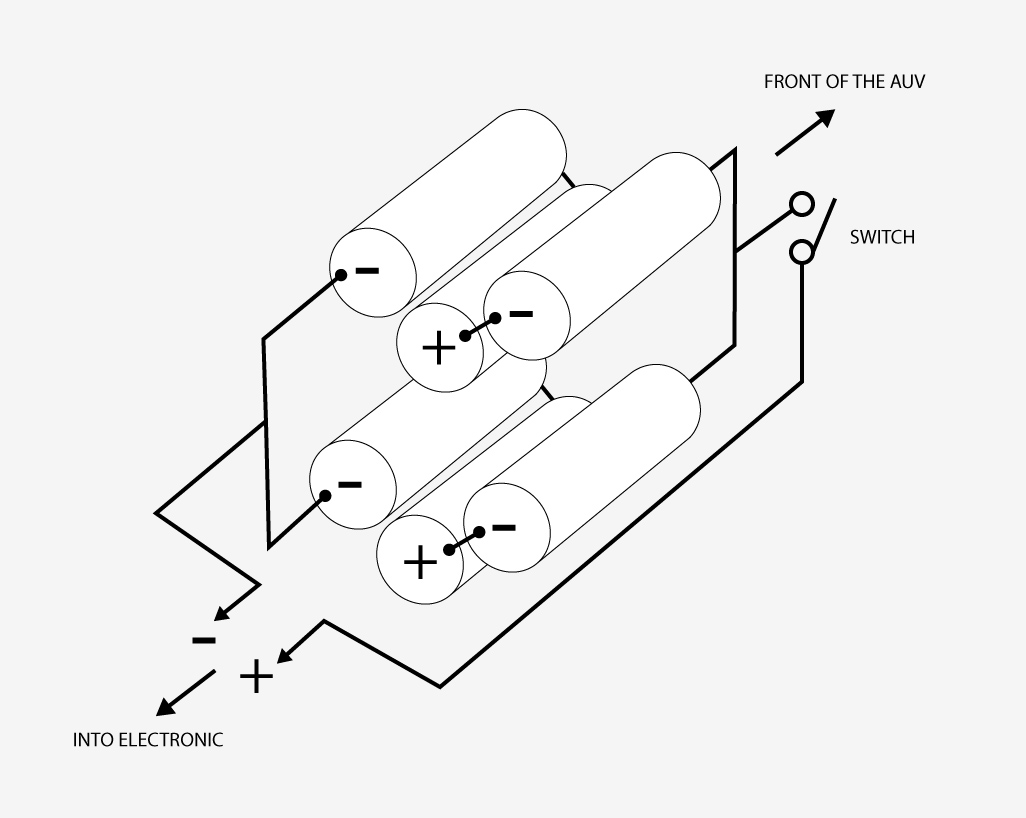 Completed pack looks like this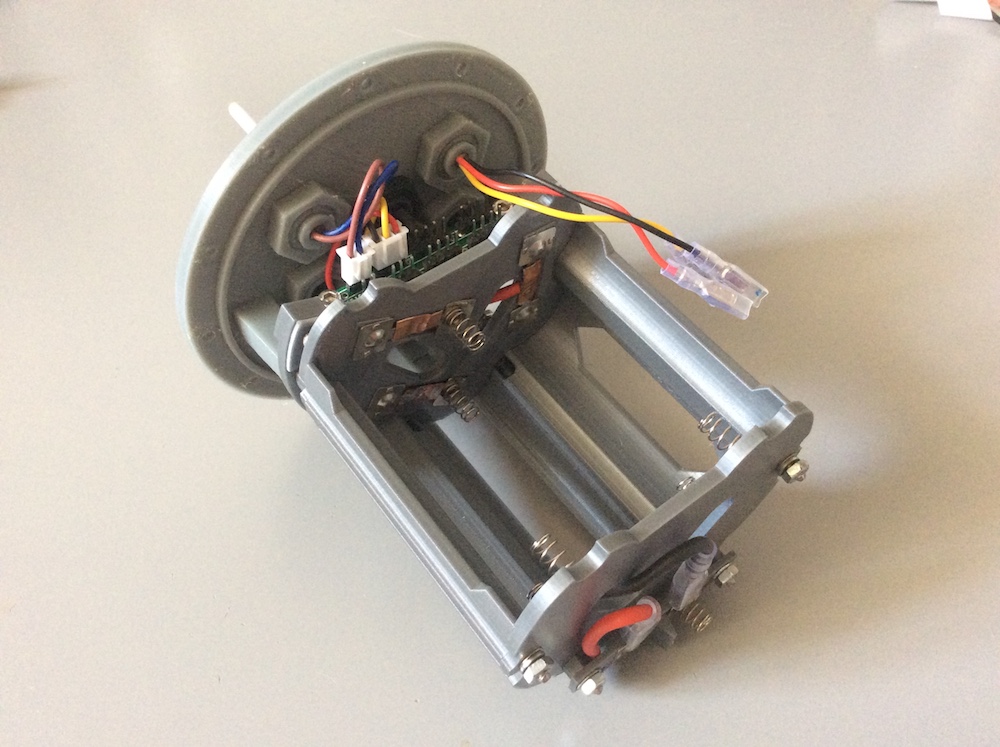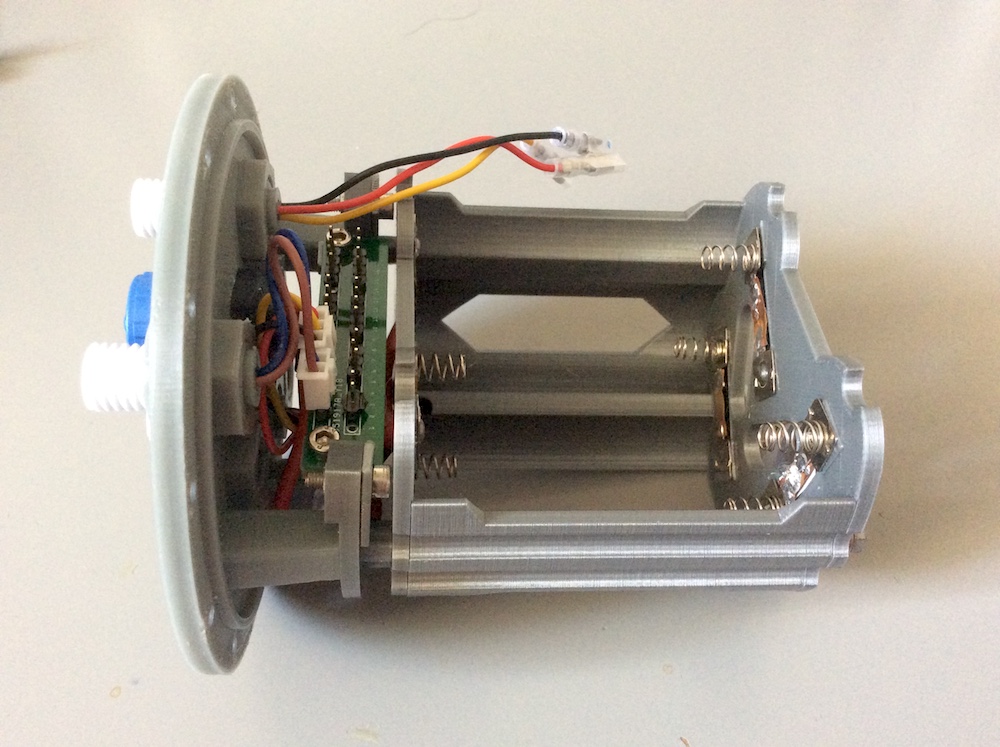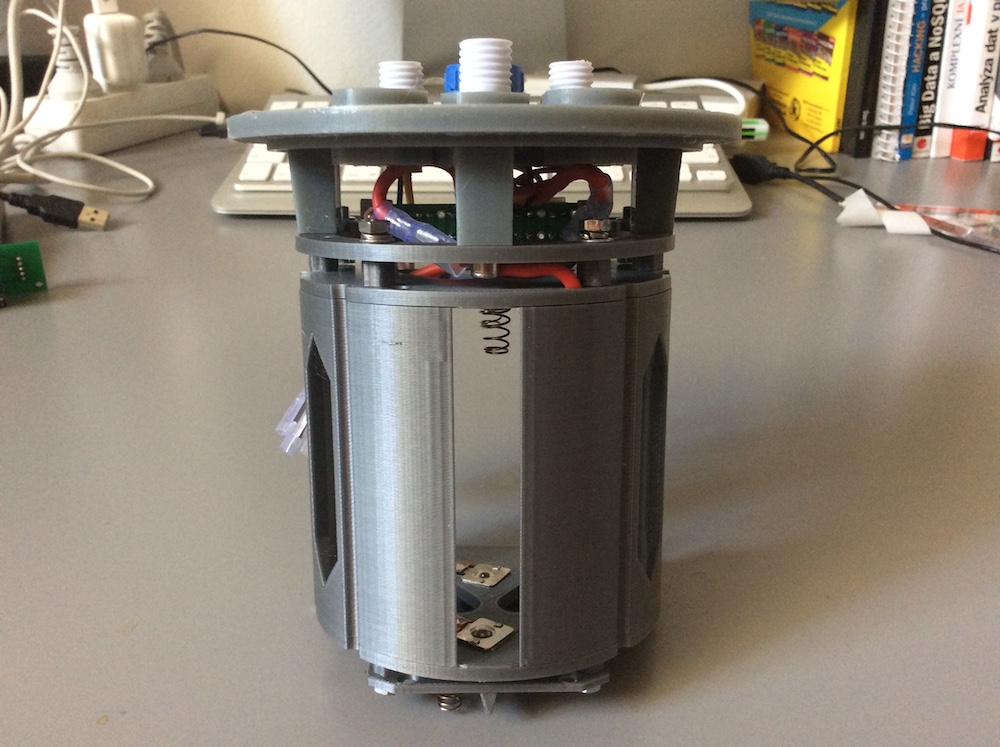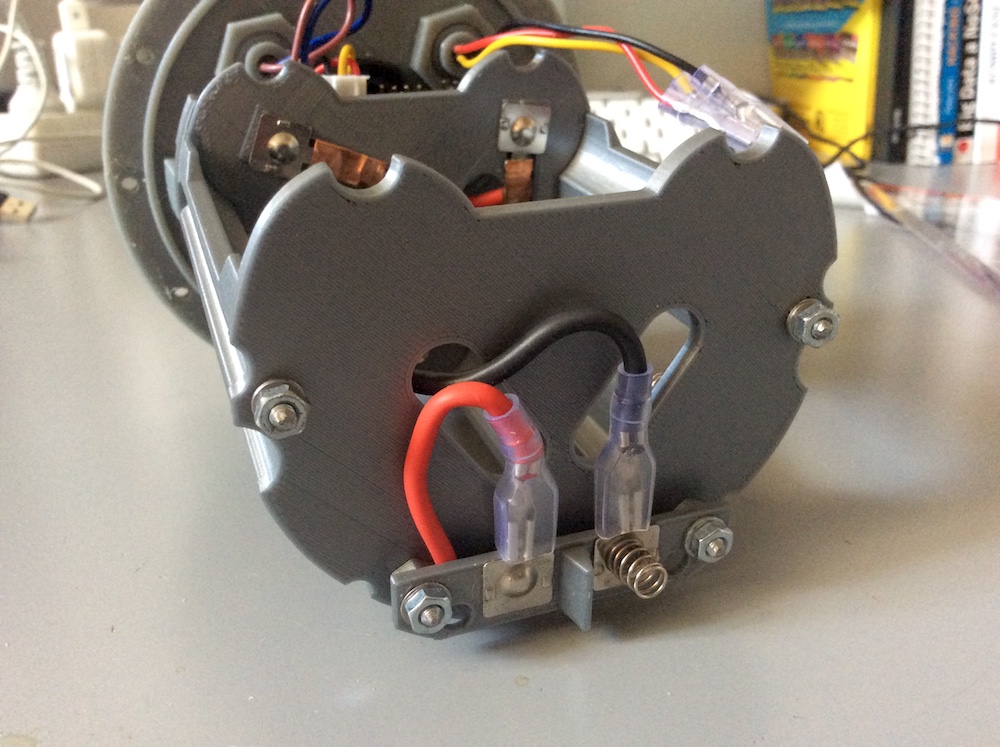 This documentation book is released under the CC-NC-SA 4.0 License.